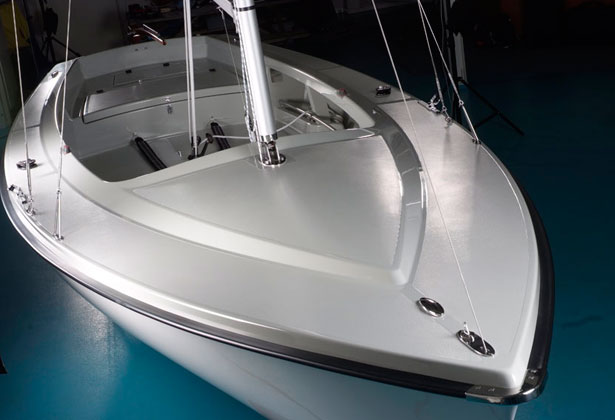 Comfort and looks
Focus on comfort, looks
Key to the Randmeer's cockpit and deck design are sailing comfort and looks. The cockpit's modern, slanted coaming offers a great deal of seating comfort. And the modern deck layout gives the Randmeer a contemporary look. Also new: the lighter, easy-to-lower Neutmast.
Another Randmeer novelty: a standard, multi-purpose inboard railing that can be used to secure fender lines and your luggage, support the cockpit benches and even a stove!
Also new in the Randmeer is integrated deck support. It not only gives the Randmeer the required structural strength, but also its appealing 'boaty' looks.